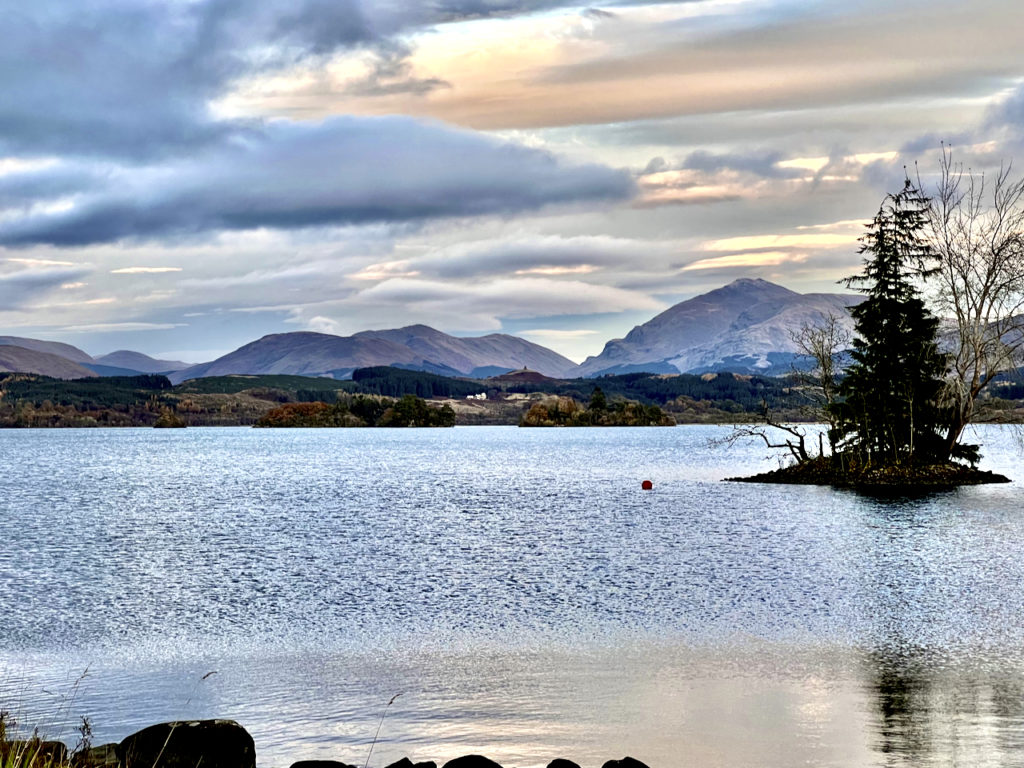 The hotel is known for its first-class service and warm hospitality. Managing Director Christine Fox and her team are responsible for this. The rooms and suites are tastefully furnished and offer a magnificent view of the lake and the dreamlike panorama. The surrounding area is a paradise for nature lovers. It offers countless opportunities for hiking, fishing, boating and wildlife watching. Trips to the neighbouring town of Oban are just as recommendable as a tour to Glen Etive. One of the key scenes of the James Bond film "Skyfall" was filmed in this valley.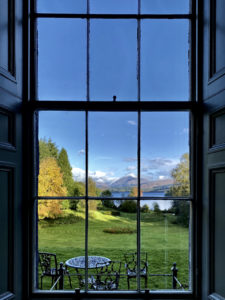 Another highlight of the hotel is the in-house restaurant, which serves an excellent selection of Scottish and international dishes. The ingredients are mostly locally sourced and reflect the fresh diversity of Scottish cuisine. After dinner, guests can retire to the cosy fireside lounge with its accompanying bar. Here there is a nice selection of wines, cocktails, teas, beers and champagnes.
"As a thank you for my last stay at Ardanaiseig, I gave Christine Fox a bottle of my favourite St. Antony wine – the Zehnmorgen Riesling GG," says photographer Matthias Brückner. "She was very happy about it and with a bit of luck, guests will also find one or two other St. Antony wines on the menu in the future."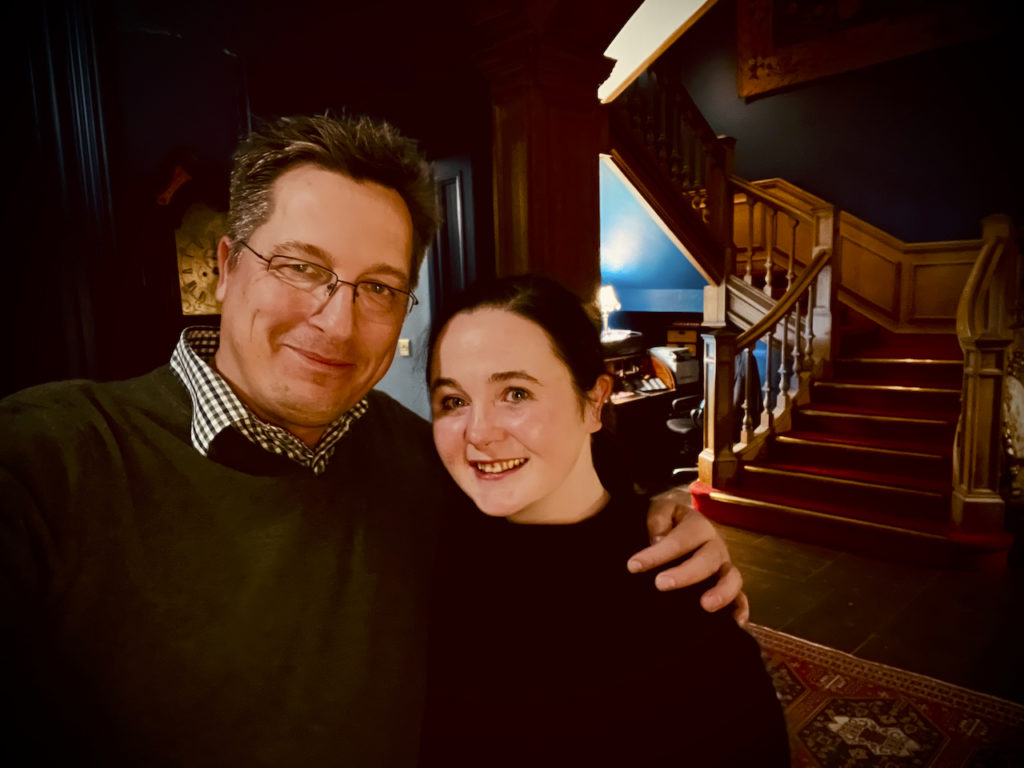 Host Christine Fox with author and photographer Matthias Brückner
Overall, the Ardanaiseig offers a perfect blend of elegance, nature experience and traditional Scottish hospitality. It is the ideal place to escape the hustle and bustle of everyday life, enjoy the beauty of nature and be pampered in a historic and unique ambience.
Holiday tip from the editors: www.ardanaiseig.com and the right wine for a Scottish dinner can be found here.