A mysterious aura surrounds the "Floating Heads". They draw the viewer under their enigmatic spell. It's fascinating how quickly you start to get into "floating heads". What's with the heads? Why is the head at the back right in such a bad mood? Why is the one on the front left laughing at me? Joy, sadness, confusion or fear: the different facial expressions and emotions allow quick identification with individual heads.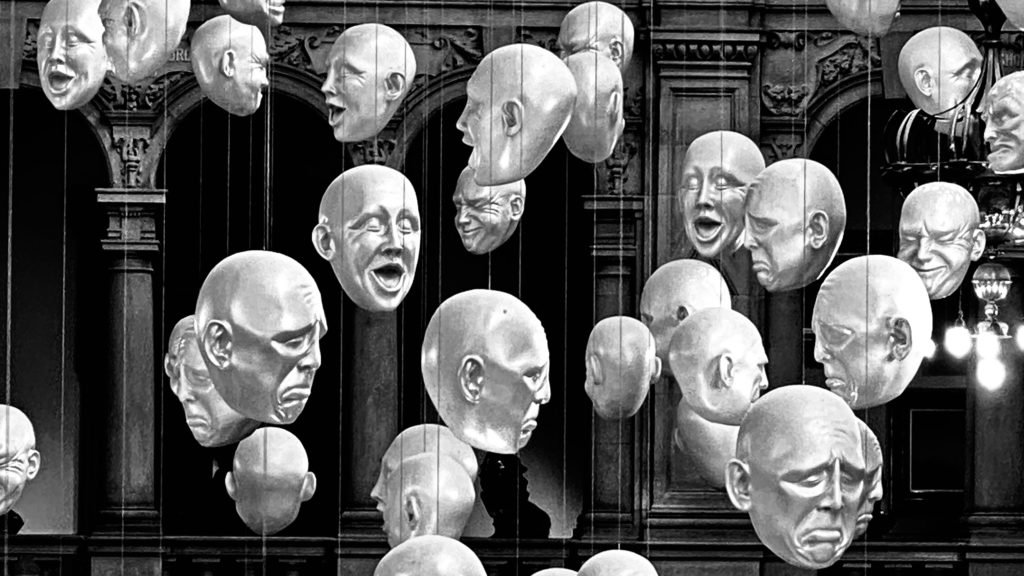 This makes the installation a profound statement about human nature and the complexity of our emotions. The "Floating Heads" challenge viewers to confront their own feelings.
"I visited the Kelvingrove Museum several times and really wanted to photograph the "Floating Heads" at the right moment and in the right light," says photographer Matthias Brückner. "After several attempts, I succeeded in 2021. Especially in black and white, the motif in the photos almost looks like a painting. My pictures of the "Floating Heads" have now been shown at various exhibitions. One of the photos is also in the St. Antony winery."
Travel tip: Glasgow. The port city on the River Clyde is very well worth a visit. With a population of over 600,000, Glasgow is currently the largest city in Scotland and home to the Kelvingrove Art Gallery and Museum. You can see the "Floating Heads" installation here. The entrance is free.
Editor's tip: If you are interested, you can check the limited edition photos of the "Floating Heads" by photographer Matthias Brückner here.